In recognition of the efficient management of the 2020 Bristol Salon a number of PSA, GPU, PAGB and FIAP Gold, Silver and Bronze medals will be awarded together with PSA, GPU, PAGB and FIAP Ribbons. A number of "Honourable Mention" Bristol Salon Ribbons will be awarded in each section.
The entrant with the highest overall acceptance total will receive the FIAP Blue Badge for Best Author. Accepted entries will be eligible for FIAP & GPU distinctions and the PSA's "Who's Who" and Star Ratings (PID Colour, PID Monochrome, & Nature). Ribbons will be posted with the catalogues; medals will be posted 1st Class for UK entrants and Airmail for overseas entrants.
The Salon cannot be held responsible for failure of the postal authorities to deliver.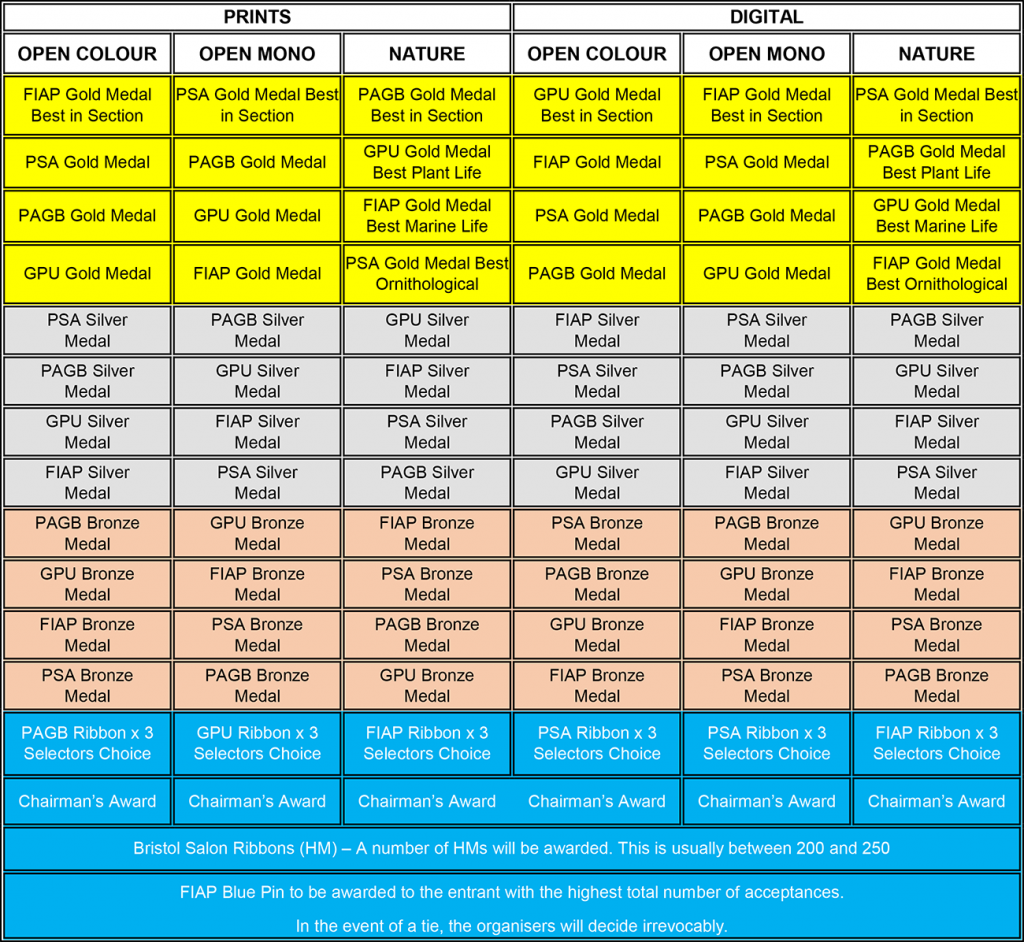 If, in the opinion of the selectors and/or the organisers, no image meets the required standard for a designated medal, that medal may be withdrawn or allocated to another classification. There is NO specific Wildlife award in the Nature Section.